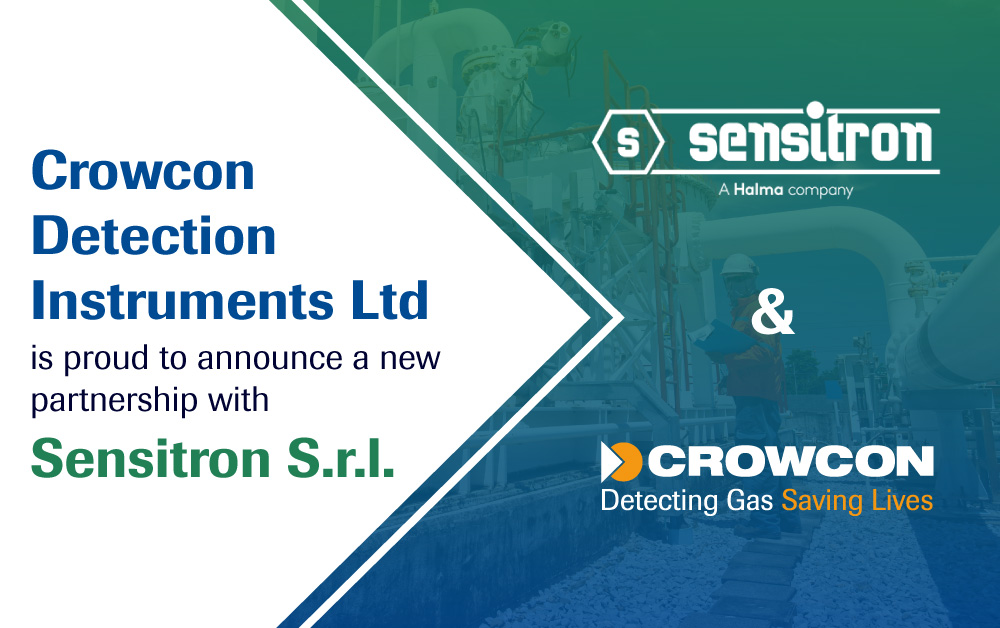 New Sensitron partnership with Crowcon
Sensitron is proud to announce a new partnership with Crowcon Detection. As companies under the Halma plc umbrella, this new collaboration produces a combined product suite which broadens our overall offering, to provide solutions to an even greater number of gas detection requirements. With Crowcon having a global name in gas detection, this convergence provides Sensitron with an opportunity to grow and expand its available product line, leveraging Crowcon's global scale whilst maintaining the cohesion and agility of the team in Italy.
Daniele Cresseri, Sensitron's MD, states, "We are delighted to be facilitating the launch of this partnership with Crowcon to our customers, providing them with even more options to meet their specific gas detection requirements".
Stay tuned for news on new available products from Sensitron soon.
Follow us on Linkedin.